Stretching Your Legs on a Long Road Trip: Vaughn Woods State Park
Stretching Your Legs on a Long Road Trip
As many of us know, the state of Maine is quite large and it is easy to take a trip that leaves you in the car for several hours. However, one of the many beautiful things about this state is along almost every route, there are mountains, hills and trails to explore. Originally from Massachusetts, I find myself making the 6+ hour drive from my Maine home in Rockwood back to my childhood home in Massachusetts. Along Interstate 95 there are several of those large brown signs marking state parks and historical sites. I have made it a goal to explore a new one each time I make the trek!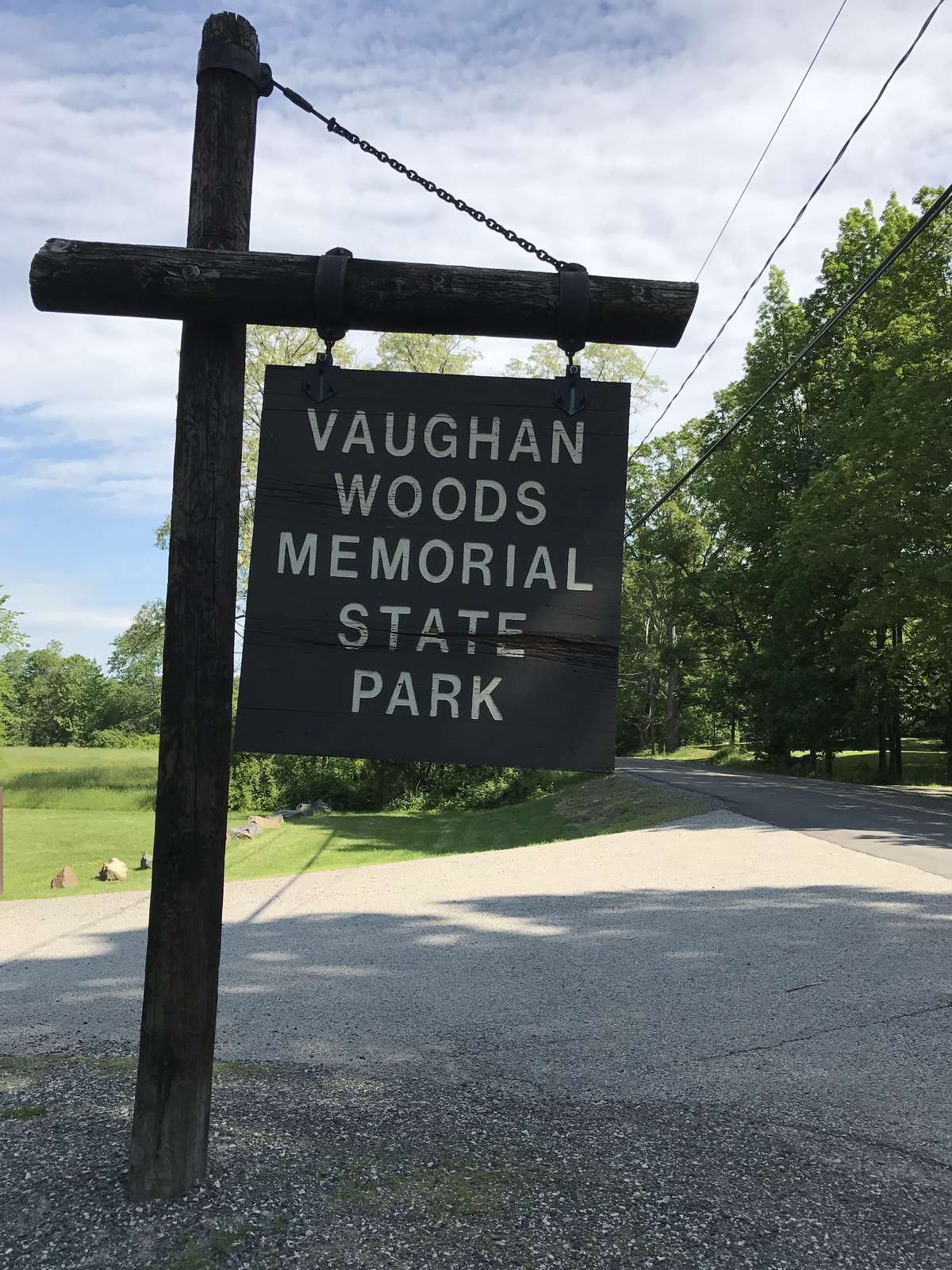 In June, I traveled back to join my sister and aunt in the Color Run at Gillette Stadium. I woke up at 4am on Saturday and hit the road. I made it all the way to the Kennebunkport rest stop before realizing how sore my body was starting to get (4 hours of driving). I decided to consult my
Maine State Parks Passport Book
and visit somewhere I had yet to go.
Vaughn Woods State Park
seemed like such a great option, only 15 minutes from I-95. With numerous trails, spanning 165 acres and running along the Salmon Falls River, this park offers several trails that connect to one another, allowing you to make your adventure just the right size for you. There are also a few geocaches hidden in the park, so download the app and get searching!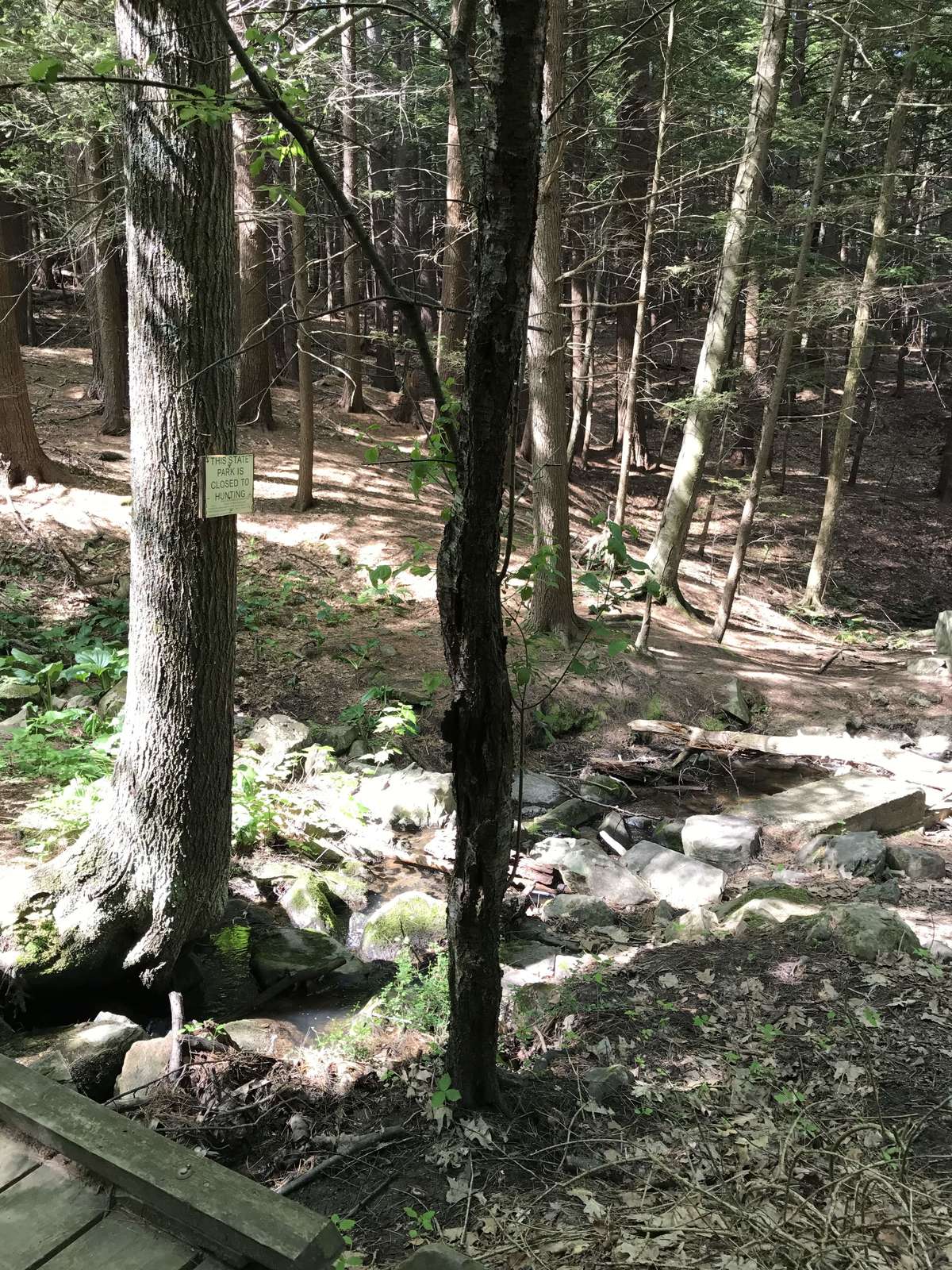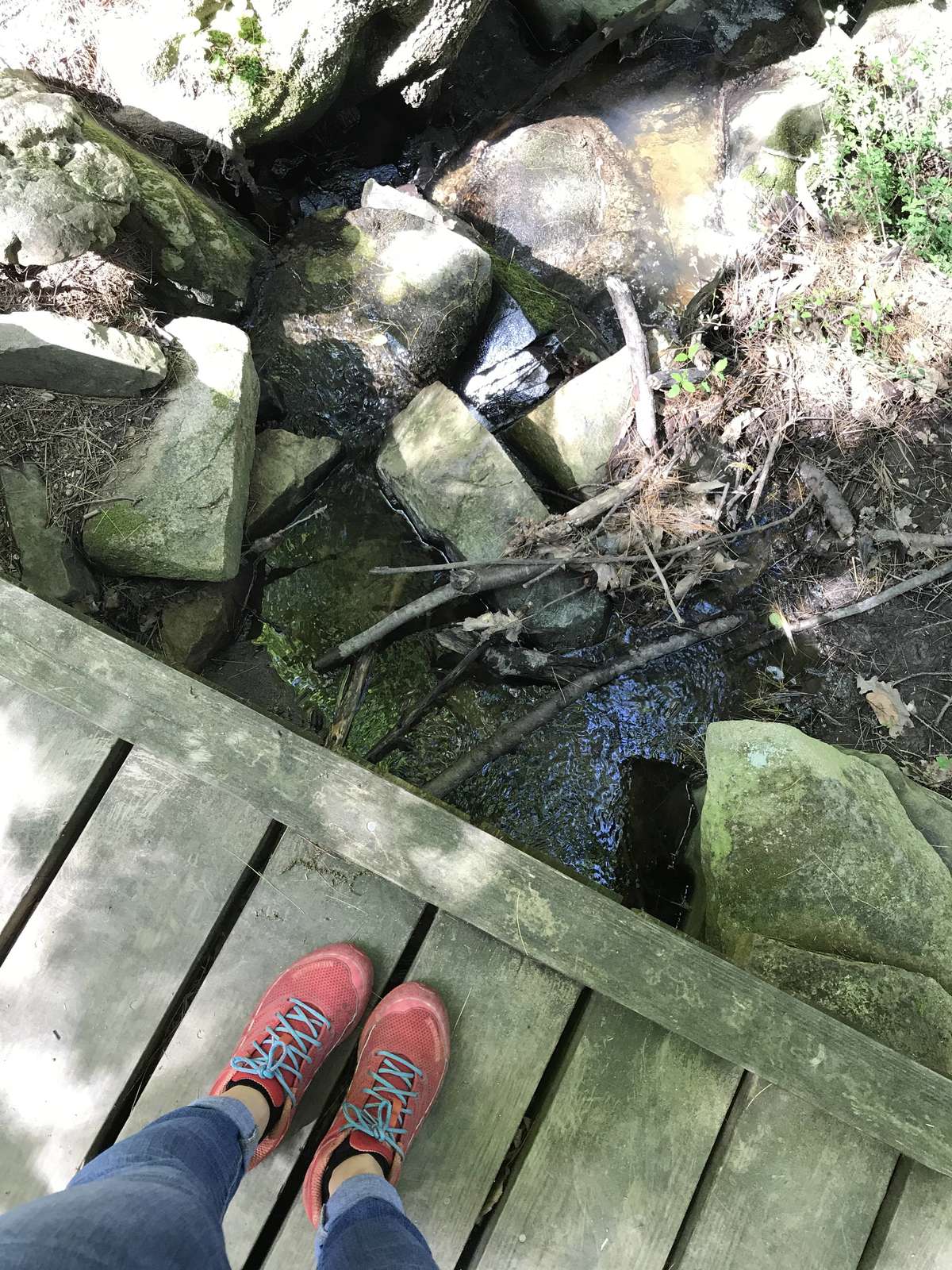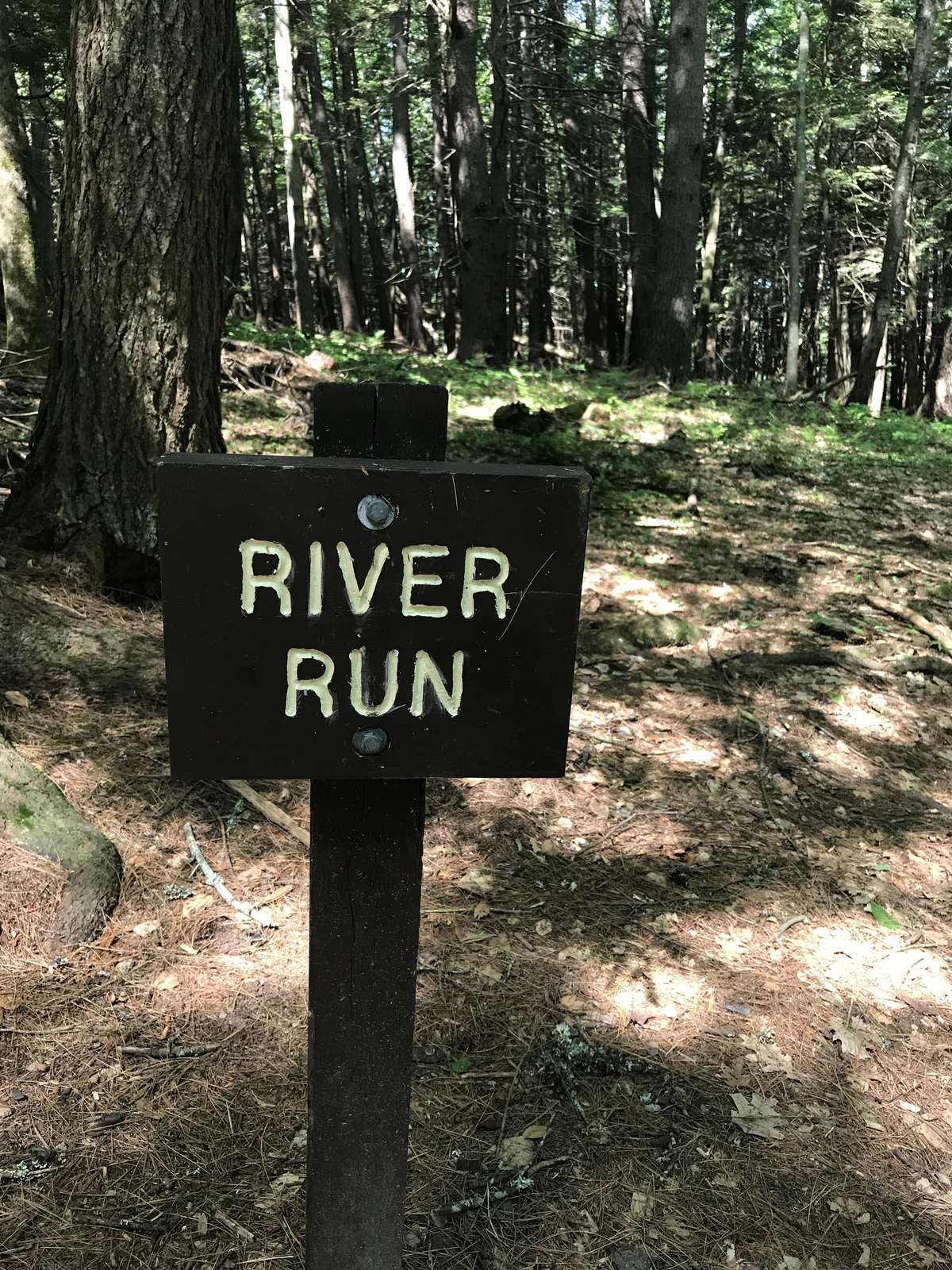 Since I was quite stiff from driving, I decided to take Bridle Path to the River Run and finished with Shady Stroll. But first, I located my first geocache, a tiny little gem at the start of the park. I stamped my passport and took off on the trail. I didn't see anyone on the Bridle Path, but shortly after it joined the River Run, I started passing fellow hikers. There were lots of baby chipmunks, countless wildflowers, mesmerizing trees and perfect views of the river.

Right when my hike was coming to an end, instead of leaving the way I started, I took the Shady Stroll trail, which lead to a perfect tiny waterfall that humbled me. I sat, listened and enjoyed it for a few minutes before trekking back to my car and driving onward.
There are so many other beautiful places right off your route, wherever that may be. I challenge you to rethink your road trips to add a little fresh air, exercise and nature-therapy. I can almost guarantee it will help you enjoy your destination even more.
Resources:

Back to the Trail →