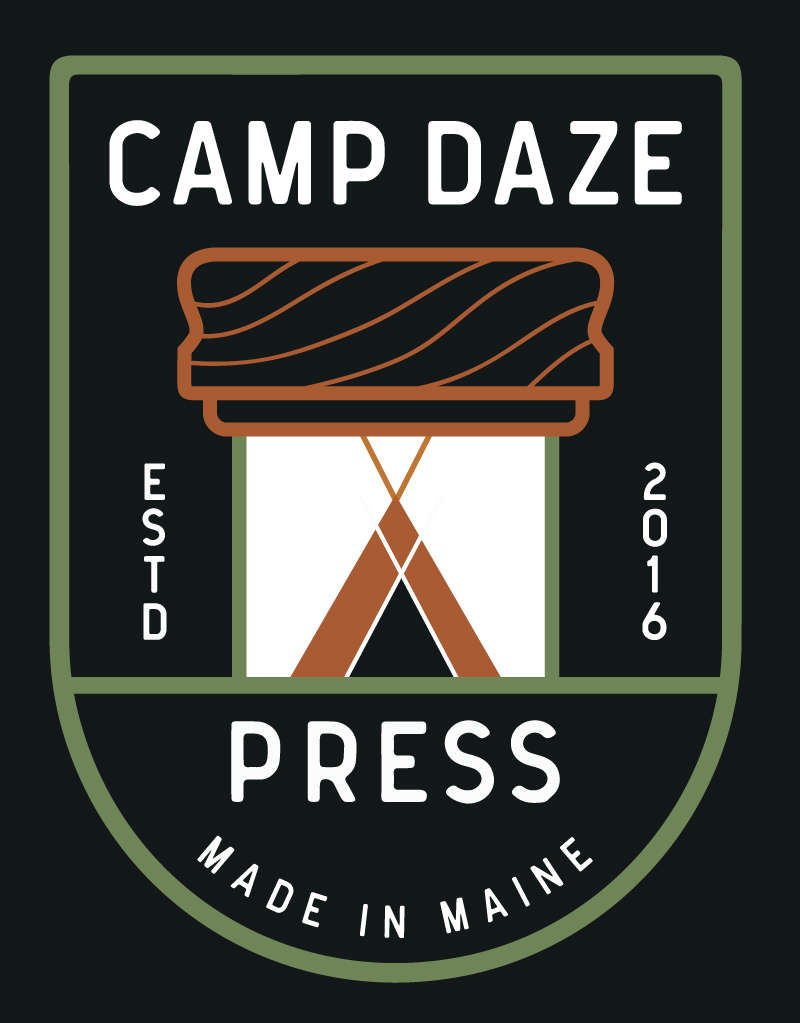 Goods Designed and Printed by local Maine Artists in our studio.
Learn More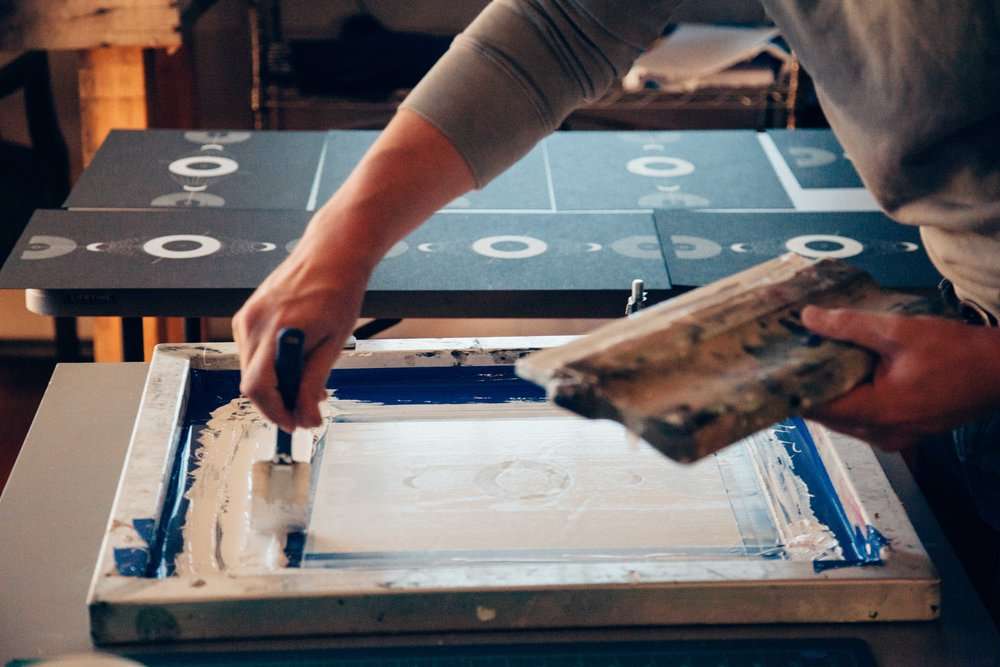 Camp Daze Press is a Monthly Artists Series run by
Hills & Trails Co.
in our studio.
We feature a Maine artist and print every month. We invite the artist to design a print and then spend a day in our studio printing and learning about the printmaking process. $1 of every print sold goes to a Maine Nonprofit of the artist choice.
Every month there is a new print up for sale. Each print is a limited edition which means once they are gone, they will not be reprinted. So if you are in love with a print, scoop it up!
We started Camp Daze Press to have fun in the studio, make and share beautiful prints, connect with the local community, and meet new artists in Maine. We hope to expand Camp Daze Press when moving into our new studio later in 2017 and also have printmaking workshops open to the public.
Follow Us Behind the Screens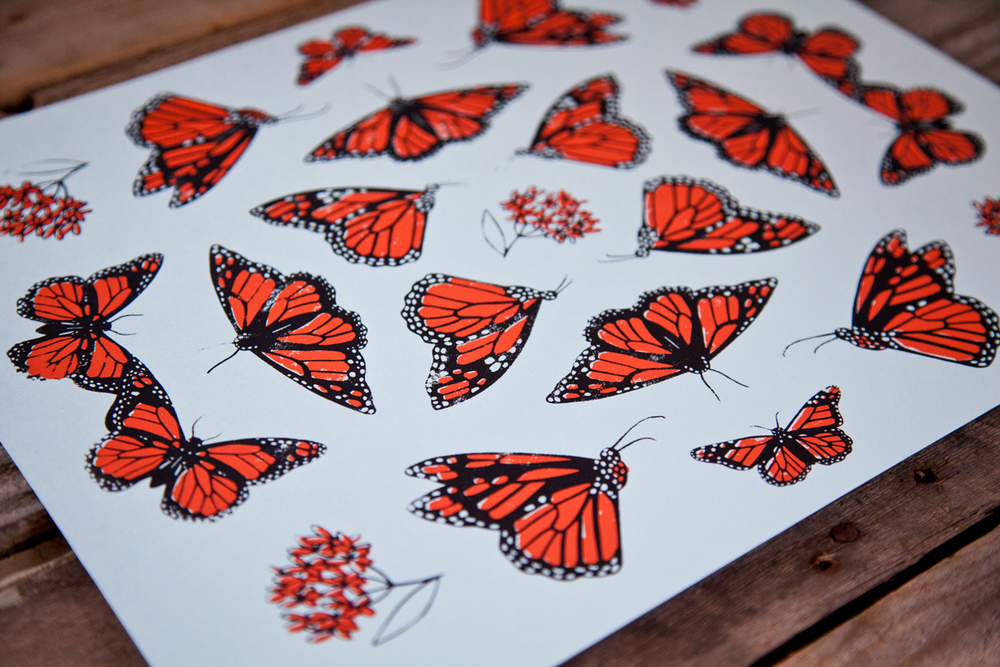 Featured Artists
Every month we feature a different artist in Maine. They are involved in the printmaking process and spend the day in our studio. The Monthly Print will be available at the beginning of every month in our
Shop
.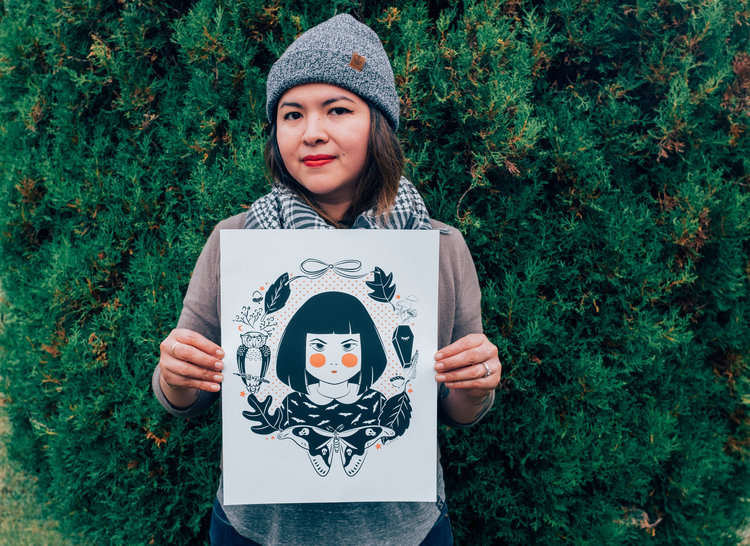 KAREN MARTINEZ / OCTOBER 2016
Tiny Moon Co
is the illustrative works and blog of Karen Martinez. The blog serves as a way to document life, travels, creativity, style, diy projects, ideas, but also a place to share and collaborate with others. She also freelances full-time with her husband,
Peter Clark
, under the name
Fern House Co
for graphic design and illustration.
Follow
@tinymoonco
and
@fernhouseco
Shop october's print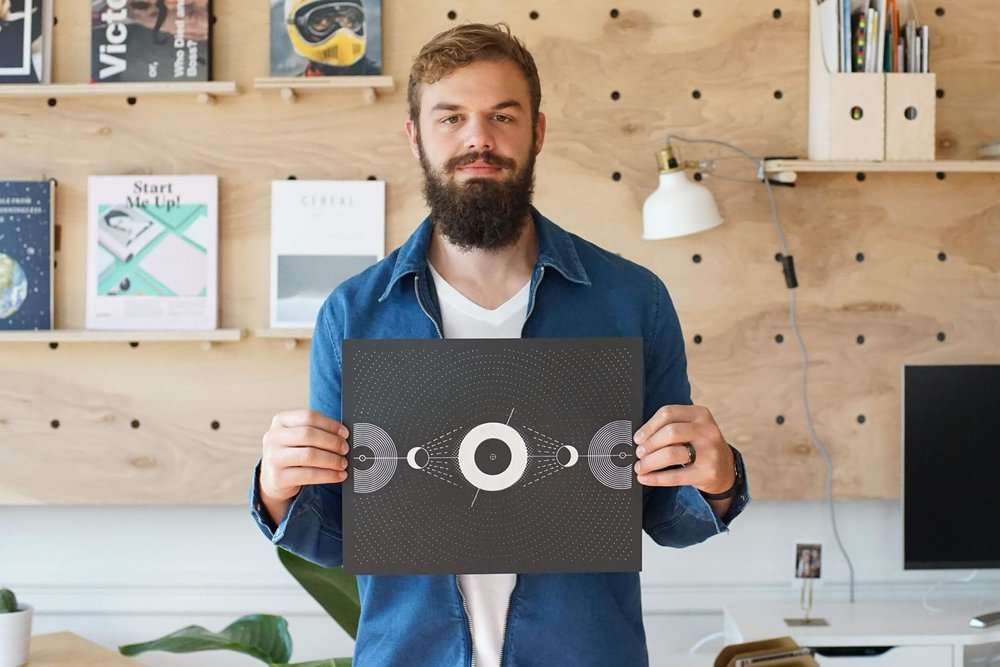 DANNY GUGGER / NOVEMBER 2016
Danny Gugger grew up in New England and is heavily influenced by his mother, a former sign painter, and father, a mechanic and inventor. He balances both a strategic and artistic approach to design. Most of his inspiration is gathered while riding along the Maine coast on his motorcycle. Occasionally he cuts out of the office when the surf is up.
Mann & Køne
is the branding and editorial design studio of Danny and Lyndsay Gugger in Portland, ME.
Follow
@mannandkone
and
@dannygugger
Shop Novmber's Print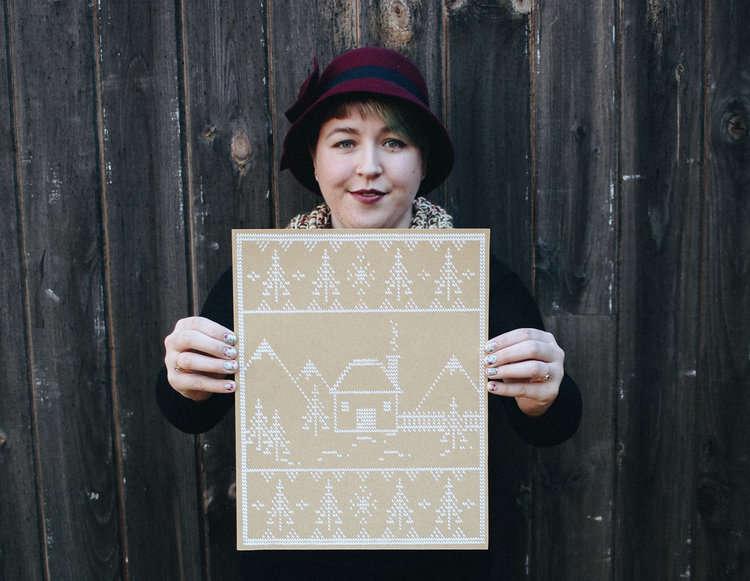 KAITLIN CALLENDER / DECEMBER 2016
Originally from Pennsylvania, Kaitlin Callender now lives and works in Maine. Primarily dealing in print design and product photography, she is the full time graphic designer at Zootility Tools. In her spare time she helps run the Cumberland Fire Department's Facebook page, hikes, bakes, and works on as many personal projects as she can come up with.
Follow
@cmykaitlin
Shop December's Print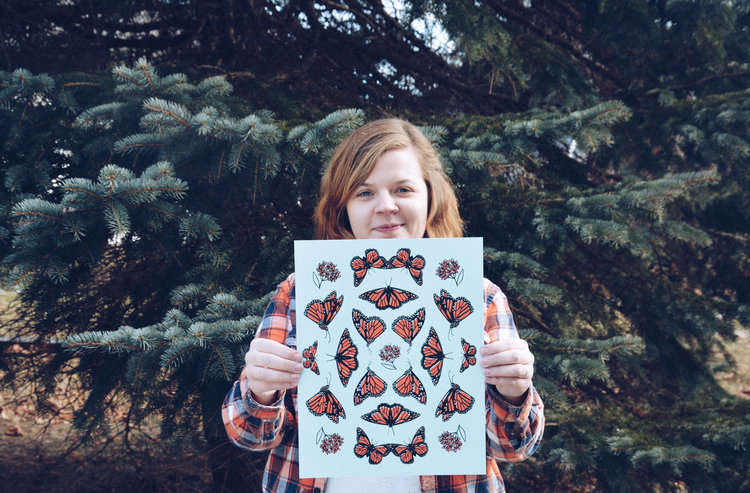 HANNAH ROSENGREN MORAN / JANUARY 2017
Hannah Rosengren Moran is a freelance illustrator & painter in Southern Maine. Working mainly with graphite and gouache, she draws inspiration from the natural environment – often incorporating hand-lettering and colors from mid-century modern palettes. Since graduating from Maine College of Art with a BFA in Illustration in 2013, Hannah has worked on a range of projects including poster designs, editorial pieces, coloring books and pattern designs.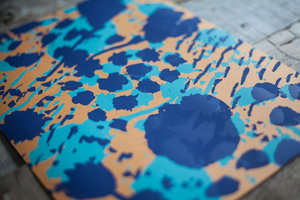 Nicole Holmes is a graphic designer living in Portland, Maine. Graduating with honors from Maine College of Art (MECA) in 2014 with a degree in Graphic Design, she currently works at MECA as the Assistant Designer & Digital Media Specialist. She can be spotted adventuring around the city by her vibrant hair and with her goofy, little sidekick, Finn the pug.
Shop June's Print